Narrating assists guardians with holding with their children and bestow values in a fun and intriguing manner. Your children will surely adore these stories from Lord Krishna's adolescence!
1. The Divine Prophecy
Ages back, there lived a king named Ugrasena. Ages back, there carried on with a ruler named Ugrasena. He had two kids – a child named Kansa and a girl named Devaki. Devaki was an agreeable individual, however Kansa had a detestable brain. At the point when he grew up, he ousted his dad and put him in prison.
In the interim, his sister Devaki wedded ruler Vasudeva. As Kansa was accompanying his sister to her parents in law's place, a voice rang out from the skies – "The eighth child of your sister will grow up to kill you." Kansa needed to execute his sister to save his life. In any case, Vasudeva asked Kansa to save his better half. He guaranteed that he would give up each offspring of theirs. Kansa was mollified and put the couple in a correctional facility.
2. Krishna's Birth
Kansa detained Devaki and Vasudeva and ordered his officers to monitor the cell. Each time Devaki brought forth a kid, Kansa would visit the couple and remove their child. Running it to the divider, he would kill it. At the point when Devaki was pregnant for the seventh time, the embryo was inexplicably moved to Rohini's belly in Vrindavan. Kansa was informed that it had been a stillbirth. Devaki and Vasudeva's eighth youngster Krishna was brought into the world at the stroke of 12 PM. This extraordinary day is currently celebrated as Janmashtami.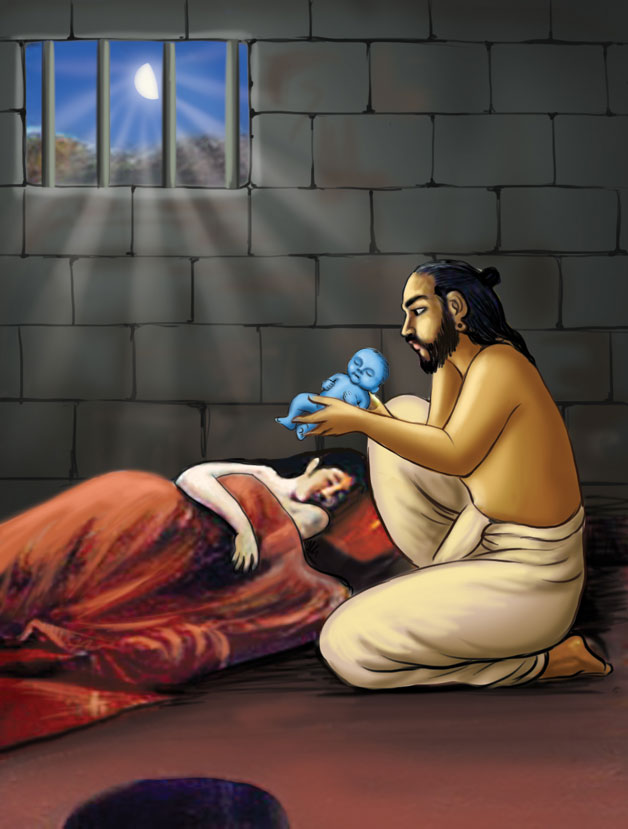 3. Krishna's Foster Home
When Krishna was conceived, the gatekeepers monitoring Devaki and Vasudeva's cell went into a profound sleep, and the locks fell open.
Setting child Krishna in a wicker bushel, Vasudeva left for Gokul. At the point when he arrived at the Yamuna waterway, he saw that it was overwhelmed because of the heavy storm. In any case, he needed to save Krishna's life. Along these lines, without dreading for his own life, Vasudeva began strolling across the waterway. With all his means, the waters subsided, and Lord Vishnu's snake Adishesha shielded child Krishna from the downpour.
At the point when Krishna arrived at Nanda's home, he saw that his better half Yashoda had brought forth a child young lady. Gradually, he got the child and set Krishna in her place. Then, at that point, he got back to the jail with the child. Devaki and Vasudeva had trusted that Kansa would save the child young lady in light of the fact that the prediction had referenced Devaki's eighth child. Yet, Kansa couldn't have cared less. He grabbed the child from their hands and flung her against a divider. Phenomenally, the child changed into Goddess Durga and informed Kansa that Devaki's eighth child was alive and would soon come for him.
4. Krishna and Putana
Kansa was frantic to kill Krishna, so he required the unfortunate demonizes Putana. He advised her to accept the type of a delightful, young lady and kill every one of the infants that had been brought into the world in the past ten days. As this offered her a chance to ingrain dread in individuals' souls, Putana promptly consented.
Putana entered Krishna's town. At the point when she heard everyone discussing Yashoda's infant, the demoness promptly realized that this was the youngster she needed to dispense with. Diverting Yashoda, she caused Krishna to nurse on her toxin spread areolas. The poison did nothing to him, but Putana died.
5. Krishna's Love for Butter
Krishna loved eating butter. As he became older, Krishna began taking spread from his own home and neighbors'. Yashoda hung up the spread so Krishna wouldn't have the option to arrive at it. Gradually, other gopis likewise stuck to this same pattern.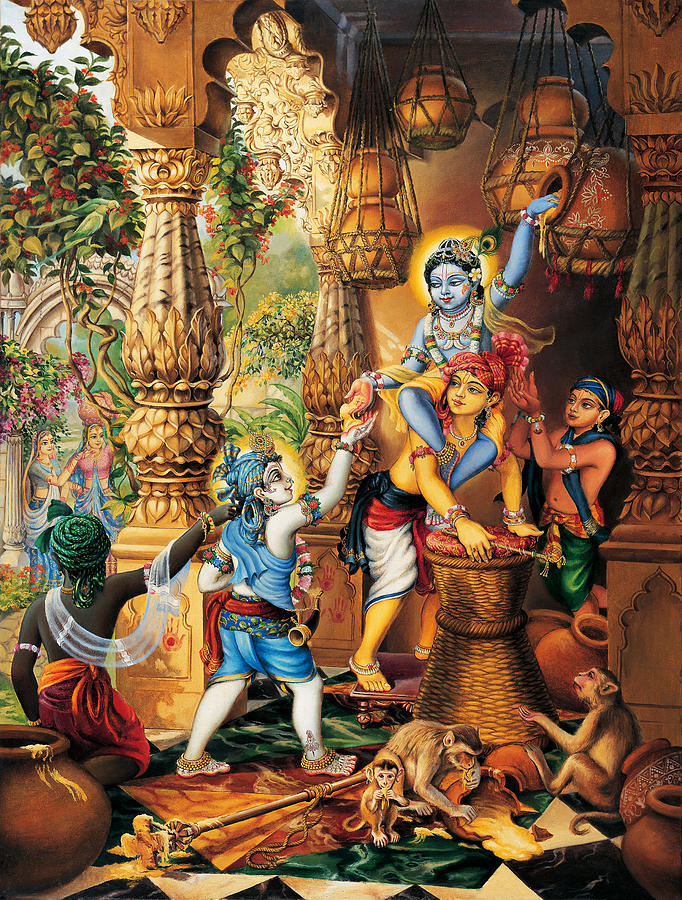 Krishna and his companions weren't the ones to surrender without any problem. They worked out an answer for this. The following time they struck a house for spread, Krishna made his companions structure a human pyramid. He arrived at the top and broke the pot of spread. The companions savored it, almost certainly stirring up a lot of outrage and disillusionment for the gopis!